Regular price
Sale price
$22.00 USD
Unit price
per
Sale
Sold out
I Must Garden Mole & Vole Repellents gets rid of moles and voles from without harming the animals. Using a highly concentrated castor oil based formula, these natural repellents works by making the food source and environment of burrowing animals smell and taste unpleasant. This causes the animals to leave the treated area in search of a better habitat. I Must Garden Mole & Vole Liquid Repellents contain all natural ingredients that can be used year round. For use on lawns, flower beds and everywhere moles and voles are causing issues. I Must Garden Mole & Vole Repellent is people and pet friendly and safe for the environment too!
The most potent mole and vole repellent available on the market.
For professionals as well as home use!
I Must Garden Mole & Vole Repellent Benefits
Super Strong Formula contains 97% Castor Oil plus Mint and Cedar Oils - Compare to other more expensive products!

Easy to use.

Natural ingredients – safe for people, pets and the environment.

Formulated specifically to repel moles and voles harmlessly.

Novel production platform technology.
Labeled to Naturally & Harmlessly Repel the Following Animals
Moles

Voles

Skunks

Chipmunks

Gophers

Ground Squirrels

Armadillos
...and other Burrowing Animals
I Must Garden Mole & Vole Repellent Application Instructions
Liquid
Mix 1 part concentrate to 9 parts water. |Add mixture to watering can or garden sprayer and apply to desired areas.
Add ½ Gallon of diluted product per 1,000 square feet.
Granular

Apply to moist ground when possible at a rate of 2 lb. / 1,000 square feet. 
Maintenance

Thirty days from initial treatment, treat entire property with product at a rate of: Granular: 1 Pound/1,000 Square Feet - Mixed Concentrate: ¼ Gallon / 1,000 square feet.

Maintenance and preventative re-application rates will vary from 30-90 days depending on the surrounding infestations.
Spreader Settings
Exact application rates will vary by spreader type/condition and your walking speed. The average setting range for initial applications (of 1 lb. per 500 sq. ft.) is 4 to 6.  
*Testing was done using a Scott's Turfbuilder Edgeguard Rotary Spreader, which has a dial range of 0-15. If your spreader has a smaller/larger dial range, you will need to adjust the setting accordingly to find the correct application rate).
If your spreader has different settings, follow these easy instructions to fins your optimal setting:
The goal is to find the lowest setting where the repellent can flow freely from the spreader without skipping and pauses in the application.

 

This setting will represent the lightest application you can achieve with a spreader that does not leave gaps in your application.
Start by putting roughly 1 lb. of repellent in the hopper.

 

Using a smaller amount will help the repellent flow more freely, and will give you a better idea of how much area you are covering with your chosen setting. 1 lb. of repellent should cover about 500 Square Feet if you are doing an initial application.
Set your spreader to setting #1 and begin walking. Increase the setting by one until you achieve a light, but consistent flow.

 

You will likely need to go up to a 4-5, and some spreaders require settings as high as 7-8.
It is better to go too light and circle back for a second pass than go too heavy and not cover the entire area.

 

Not every spreader on the market will allow our repellent to flow at the proper rate. If you are having trouble finding a setting that works, you may need to apply it by hand or use a different spreader.
Application Notes
Divide your property into several sections considering one or more areas where you want the animals to exit the property.

The first application should be in the section farthest from the exit area.

Water the repellent in after you have applied it. This is to make sure the ingredients are carried down to the root zone.

To avoid the watering steps before and after application, apply the repellent on a rainy day!

Treat first section and wait 5-10 days before treating each subsequent section.
For More Detailed Application Instructions See Label Here
I Must Garden Mole & Vole Active Ingredient (Liquid)
Castor Oil ............................. 97.47%

Mint Oil  .................................. 1.53%

Cedar Oil ................................. 1.00%
I Must Garden Mole & Vole Active Ingredient (Granular)
Castor Oil ............................. 20.0% (Compare to other products at 15%!)

Mint Oil ................................... 0.75%

Cedar Oil ................................. 0.5%
I Must Garden Mole & Vole Repellent Available Sizes
32 Ounce Hose End Sprayer (Covers 10,000 square feet).

1 Gallon Liquid Concentrate (Covers 40,000 square feet).

10 lb. Granular (Covers 10,000 square feet).

25 lb. Granular (Covers 25,000 square feet).
Info

Label

SDS

Home Orders
Wholesale or Bulk Price Inquiries

Wholesale & Bulk Price Inquiries & Orders

Green Earth Ag & Turf brings a decade of experience providing Professional Landscapers, Farmers and Indoor Growers like you the best in organic products for higher yields, aesthetics and profits!  And we have discounted professional or wholesale prices that are easily accessible for you.

If you would like to open a wholesale account with us or for bulk orders and professional pricing you can fill out our quick and easy online form by CLICKING HERE. 

Or call /e-mail us at (866) 374-5101 or info@GreenEarthAgAndTurf.com.
Shipping & Return Policy

We offer a 30 day return policy from the date of shipment 

At Green Earth Ag & Turf LLC, we pride ourselves in making all attempts to get your order out the same day (if ordered early enough) or within one business day of your order.  We do our best to securely package your order, and you will promptly receive an e-mail with tracking information when your order is packed for shipment.  We ship many orders every day, and the carriers usually don't notify us of delays or damage, so we ask that you track your packages and promptly let us know if there is a delay.  We will do our best to solve the problem, but many times may require the receiver to work directly with UPS or The US Postal Service.  Once the carriers (UPS or the USPS) pick up the package, we have no control over delays or transit time.  Transit times are no longer guaranteed by UPS or USPS, even though it may display such times.  We cannot refund money for or speed up deliveries not delivered in the time listed by the carriers.  We are not responsible for orders that are delivered by the carrier and lost or stolen.  For products damaged by the Post Office or UPS, it is required that the original box, label and product be saved.  Pictures must be taken of the damage or we will not guarantee a rebate or replacement if the damage occurs in transit.

Free Shipping Policy:
For items with free shipping, we have the right to choose the carrier, either the US Postal Service or UPS.  Please e-mail us if you require a PO Box only or other shipping requirements.  If one carrier is required and it is not the most cost-effective means, we reserve the right to charge additional shipping fees.  

Return Policy:
Please email us at info@GreenEarthAgAndTurf.com prior to making any returns so we know how to credit and return product payments.  We inspect all returns prior to making any refunds; refunds are only made after product is returned in good condition.  Products may not be returned if the seal has been broken.  Shipping charges are not refundable. All returns must be in new, unused, and mint condition.  Product must be returned to us prepaid in the original manufacturer's packaging.  Green Earth Ag & Turf LLC is not responsible for any shipping damage in transit or packaging failures, leaks etc.  The buyer is responsible for any return shipment costs, including products that shipped to buyer with "free shipping".

Please make sure that your return is packaged securely and shipped via UPS, FedEx, or the USPS and note the tracking number.  All packages should be insured in case of breakage or loss.  Green Earth Ag & Turf LLC is not responsible for returned items damaged or lost in transit.

If you order an item and then decide you do not want the item, it is your responsibility to return the purchase to us prepaid. Refusing delivery does not constitute a waiver of your responsibility and the return shipping charges will be deducted from any refund.

Credit Card and PayPal Claims Filed First or Review Extortion:
At Green Earth Ag & Turf LLC, we pride ourselves on excellent customer and technical service.  When issues do arise, often due to carriers such as UPS or the Post Office, we respond and work out the problems to the best of our abilities. Our reviews show our extensive service record.  Please contact us via e-mail or telephone first to see if the problem can work out quickly and fully through our extensive troubleshooting experience and highly rated customer service department.

PayPal and Credit Card Claims Filed Before Contact: If a PayPal or credit card claim is filed before first contacting us directly and attempting to resolve it, we can not help out any further until the claim is fully processed, which can often take weeks or months.  If we are contacted before a claim we can often resolve issues the same day or very quickly.  However, once a claim is filed we must follow the policies and processes of the merchant, and this will very much slow down the resolution process and ultimately your resolution and compensation.  We reserve the right to appeal any unfounded claims, especially those not initially attempted to be resolved with us directly, and it is our policy to do so.  

Review Threats: Our policy is that we will not respond when review threats are the first contact; such as when a threat of a bad review if a full refund is not sent is the manner in which we are approached. This then becomes a legal issue and may be referred to our legal counsel.  We also reserve the right to forward the threatening e-mail to the proper review agencies and state or federal authorities, and it is our policy to do so.
Share
View full details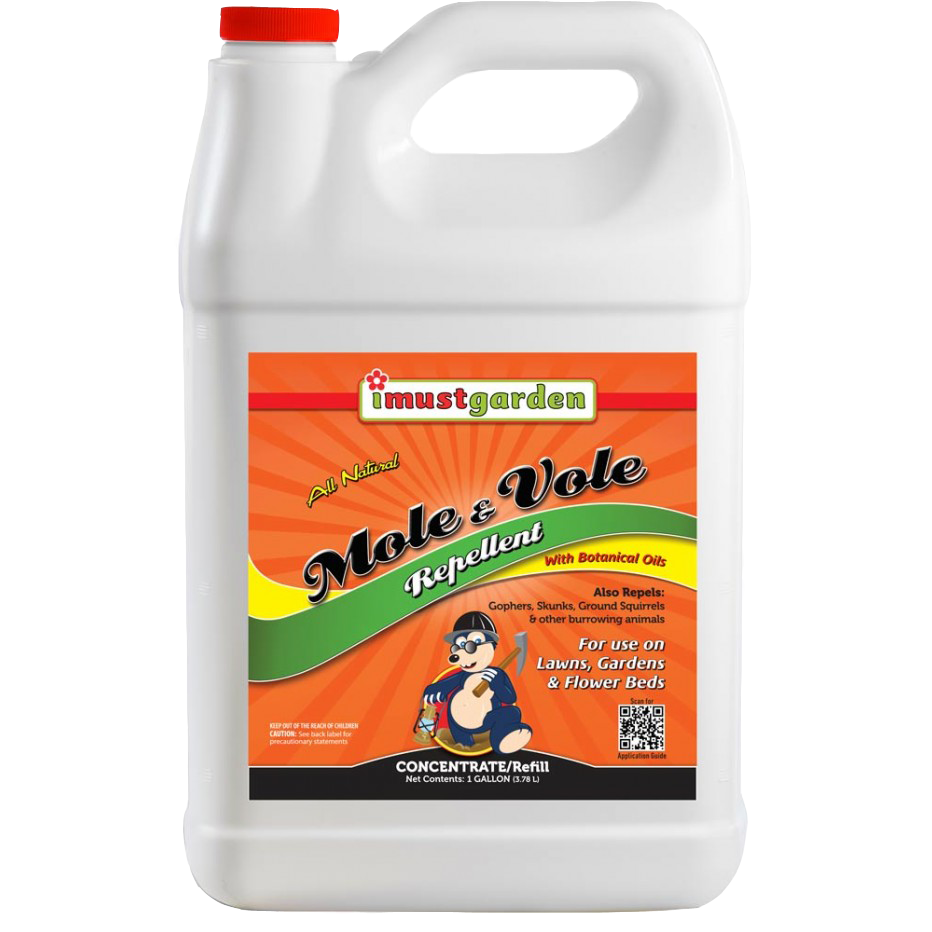 Choosing a selection results in a full page refresh.
Opens in a new window.